Thank you!
Thanks for contacting Lee Key Plumbers. We have sent them a text and an email with your query. They should be in touch soon.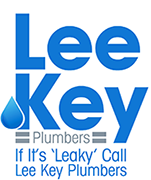 Founding Member
This company has had their insurances and documents Verified
LEE KEY PLUMBERS MCIPHE RP Lee Key Plumbers Limited Company Number 13470232 We can locate and repair leaks Check out o...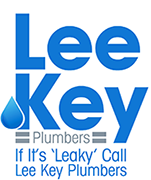 Founding Member
Lee Key Plumbers Reviews
5.0 overall (out of 6 reviews)
Fixed leak posted 13/10/2021
Stewart from Lee Key came out the same afternoon that I rang. He fixed the leak quickly, clean, no mess. I would definitely recommend Stewart, he was friendly and did a good job at a reasonable price.
Time Management: 5
Friendly Rating: 5
Tidiness: 5
Value Rating: 5
---
Nothing was too much trouble for him and he did a great job for us. posted 20/07/2021
A very proficient service by a very experienced plumber. He would be our first choice for any future plumbing work.
Time Management: 5
Friendly Rating: 5
Tidiness: 5
Value Rating: 5
---
Stewart was very quick to respond to my request. He arrived on time, quoted on the spot and kept his price after job was completed. posted 21/06/2021
Stewart did a good job. He was careful but efficient. The quality and finished job was very good.
Time Management: 5
Friendly Rating: 5
Tidiness: 5
Value Rating: 4
---
Excellent, quality, friendly service and workmanship posted 25/04/2021
Leekey Plumbing came highly recommended and did not disappoint. Friendly advice and clear and accurate billing was coupled with a high quality and professional refurbishment. The house threw up a few unexpected issues which were dealt with quickly and without fuss. The standard of workmanship is great and despite the fact that we also had other trades on site at the same time was completed on time without fuss. All mess and tools were cleared away each day and any alterations or changes by us as work developed acted upon. Highly recommended and will definitely use again. Thankyou Stewart.
Time Management: 5
Friendly Rating: 5
Tidiness: 5
Value Rating: 5
---
Professional plumber posted 29/07/2019
Very good professional highly recommend
Time Management: 5
Friendly Rating: 5
Tidiness: 5
Value Rating: 5
---
Stuart is amazing we use him at home as well posted 29/07/2019
He is so helpful and does a brilliant job no job to big he will fix it he is great
Time Management: 5
Friendly Rating: 5
Tidiness: 5
Value Rating: 5
---
Lee Key Plumbers Contact Details
Phone: 01157722841
Mobile Phone: 07432063241
Website: www.leekeyplumbers.co.uk
Address: Nottingham, Notts , NG5 6NP