Thank you!
Thanks for contacting MRBE Ltd T/A MRB Electrical. We have sent them a text and an email with your query. They should be in touch soon.
This company has had their insurances and documents Verified
Welcome to MRB Electrical! We offer a range of electrical services to commercial, domestic and industrial properties. Our ele...
MRBE Ltd T/A MRB Electrical Reviews
5.0 overall (out of 1 reviews)
Incredibly helpful company with excellent communication and clear understanding... posted 12/10/2020
Martin went over and above to complete the initial EICR as there was a tight dea...
Martin went over and above to complete the initial EICR as there was a tight deadline and the need to communicate with both the tenant and the landlord (remotely in Cumbria!). He responded quickly and efficiently and the quote for the work was excellent value for money. He worked calmly and completed all the work on time. I can't praise him enough.
Read more
Time Management: 5
Friendly Rating: 5
Tidiness: 5
Value Rating: 5
About MRBE Ltd T/A MRB Electrical
Welcome to MRB Electrical! We offer a range of electrical services to commercial, domestic and industrial properties. Our electrical services include electrical design, electrical installation, fixed wire inspection & testing and fault finding.
You will be glad to know that we are registered and accredited with the NICIEC Approved Contractor and Domestic Installer schemes. This means that we are fully qualified to carry out a full range electrical work so you can have a peace of mind knowing that you are in safe hands with us.

We have 20 years electrical experience, we are qualified for design of electrical installations which includes lighting and emergency lighting.

Call Martin to see how we can help.
01446 789085
MRBE Ltd T/A MRB Electrical Skills
Electrician
Electrical Inspections / Tests
Indoor Lighting & Power
Outdoor Lighting & Power
Fuse Board / Consumer Units
Fault Finding
Rewires
MRBE Ltd T/A MRB Electrical Accreditations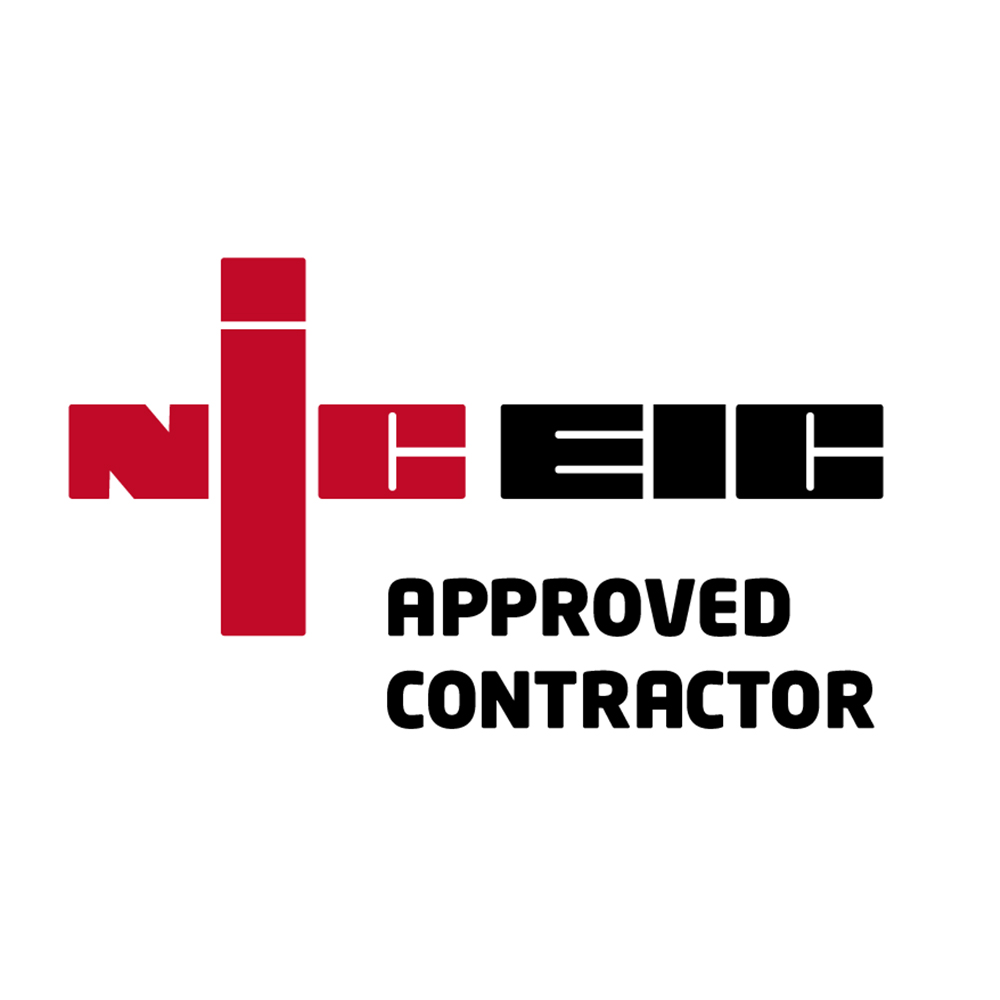 NIC EIC Approved Contractor
Approved Contractor Scheme, Domestic Installer Scheme - BS 7671
All Advice by MRBE Ltd T/A MRB Electrical Advice
Sometimes you need a little bit of advice before hiring a trade. Our community of professional trades are here to help.
Is it a legal requirement to have an electrical inspection carried out every 5 years?
Is it a legal requirement to carry out an electrical inspection every 5 years. No, and yes! Confused? So are we! New legislation regarding privately rented homes will require that electrical inspections should be carried out every 5 years. BUT, 5 years is the maximum period, should the installation be in a poor or deteriorating condition the next test may need to be 3 years or 1 year. Changes of occupancy or change of use should also require another inspection. This legislation will not apply to private owned homes, and these may be tested every 10 years or even longer if the installation is in good condition. Commercial properties have various rules, regulations and legislation to work around, many are inspected on an annual basis. The phrase '5 year test' should be banned as it is misleading and inappropriate.
See Answer
How often should periodic electrical inspections be carried out?
The frequency that periodic electrical inspections should be completed in domestic dwellings will vary depending on certain factors - privately owned, privately rented, local authority rented. For privately owned where the property is not used for any other purpose than a private home, the maximum period is recommended at 10 years, but this may be extended if the property has no alterations and is maintained electrically. For privately rented properties new legislation requires the maximum frequency is 5 years, but further inspections should be carried out at change of occupancy. Local authorities may differ as they (in theory) carry out regular maintenance so testing frequencies may be longer than 5 years. With all types of property the maximum duration may be reduced by the inspecting electrician if the installation is in a poor condition. Commercial properties differ again, typically a maximum frequency of 5 years but may be subject to annual or even 6 monthly inspections depending on their use.
See Answer
How much does an electrical safety check / electrical installation condition (EICR) report cost?
The cost of an electrical safety check or EICR depends on a few factors. The size of the property and the general condition of the electrical installation can make a difference. If the electrical installation is in a very poor state it takes longer to test as much of the time is spent identifying accessories and circuits, as well as recording more observations/recommendations. Prices also change region to region. Some companies price per circuit and may offer cheeper prices this way. At MRB Electrical (MRBE ltd) we assess each property on its own merits and price accordingly. Our first aim when completing these inspections/checks is to ensure your safety, this requires a deliberate and considered approach. In South Wales a typical 3 bed property will cost around £240 to £300+VAT. Small flats will be less. Commercial properties require a visit before an estimate could be provided. We carry out a wide range of EICRs from homes to large hotels, commercial office buildings and everything in between, and as a result have a wealth of knowledge and experience in providing very thorough and fairly priced EICRs.
See Answer
MRBE Ltd T/A MRB Electrical Recommendations
Worked on a project with MRBE LTD posted 20/06/2020
We worked with Martin (mrb electrical) on a project for a few weeks recently. He is a very knowledgeable electrician who takes a lot of pride in his work. Nothing was too much for him and it was great to work with a superb tradesman and would definitely recommend him to anyone.
MRBE Ltd T/A MRB Electrical Contact Details
Mobile Phone: 07970504996
Website: www.mrbelectrical.com
Address: Llantwit Major, Vale of Glamorgan , CF61 1TU