Thank you!
Thanks for contacting Rodect Pest Control. We have sent them a text and an email with your query. They should be in touch soon.
This company has had their insurances and documents Verified
Rodect is owned and run by Ian Hill who has been involved in pest control for over 40 years. Ian is RSPH level 2 Pest Control...
About Rodect Pest Control
Rodect is owned and run by Ian Hill who has been involved in pest control for over 40 years.
Ian is RSPH level 2 Pest Control qualified and a member of NPTA (National Pest Technicians Association). Ian also holds shotgun and firearms certificates, and is a fully qualified clay shooting instructor.
Rodect have full public liability insurance.
All types of pests are covered including Rats, Mice, Squirrels, Rabbits, Moles, Foxes, Pigeons including proofing, Wasps, Bees, Fleas, Bedbugs, Moths, Flies, Woodworm and many more. Ian is a mole catching specialist and also rat infestation problems with access to drain camera inspection and repair.
The team at Rodect comprises of Ian and his two working terrier dogs that accompany him most of the time which are fully insured so if required to work its not a problem.
When calling Rodect you will get to speak to Ian first hand and he will be able to answer all your questions in a friendly, honest and professional manner, and he will do everything he can to reassure you.
Rodect provide pest control to residential, business and farming sectors either as treatments of individual problems or annual contracts including eradication and prevention.
Rodect Pest Control Skills
Pest Control Expert
Residential Pest Control
Commercial Pest Control
Rodect Pest Control Accreditations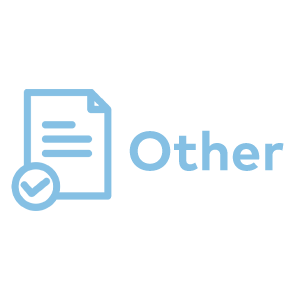 Other
BPCA - RSPH Level 2 Award in Pest Management
All Advice by Rodect Pest Control Advice
Sometimes you need a little bit of advice before hiring a trade. Our community of professional trades are here to help.
How do rats get inside the cavity walls?
If rats get into a cavity wall this normally means there is a hole or gap somewhere or it could mean there is a problem under the house with a drain either a break or bad building work where an old drain has been built over and it hasn't been capped off properly which then allows rats to leave the sewage system then they will explore and tunnel around under the house until they find a gap which then affords them access to the cavity walls.
See Answer
How to remove / get rid of bed bugs?
Bedbugs are one of the hardest thing that a pest controller has to deal with. The treatment consists of a number of approaches fumigation and heat treatment are the main approaches. The name bedbug is a bit misleading as the won't only be in the bed in a bad infestation they will be in the entire room possibly the whole property this is why the recommendation is to treat the whole property. The key to a good treatment is good preparation by the customer which a good pest controller should advise you on.
See Answer
What are the most common signs of rodent / pest infestation?
The most common signs of rodent activity are droppings, smell and you may also be hearing scratching and scurrying in the walls and ceilings especially in the loft. There may also be damage to stored food and property. Runs and holes in and around the property. And of course you may well of seen something.
See Answer
Rodect Pest Control Recommendations
No Recommendation
A trade hasn't left a recommendation for Rodect Pest Control
Rodect Pest Control Contact Details
Phone: 07854553353
Mobile Phone: 07854553353
Website: Rodect.co.uk
Address: Sawbridgeworth, Hertfordshire , CM21 9LJ